Digital Elapsed Timers and Code Blue Timers include a three button timer switch control that allows a end user to control the timer functions.
Timer switch control

20 ft. (6.0 m) RJ11 cable. Cable length can be extended up to 100 ft. (30.4 m). Required to connect timer switch control to timer unit.
Not supplied: Single-gang junction box. Recommend use of a 2¼ in. x 2¾ in. x 4 in. (5.72 cm x 6.99 cm x 10.16 cm) junction box.
Wire the code blue timer input to the code blue system. Wiring is determined by the code blue system as specified below.
Connect the timer control switch to the timer using the supplied cable.

Securely mount the timer control switch into a single-gang junction box.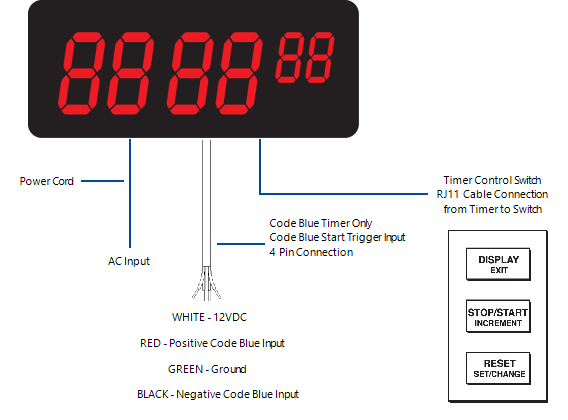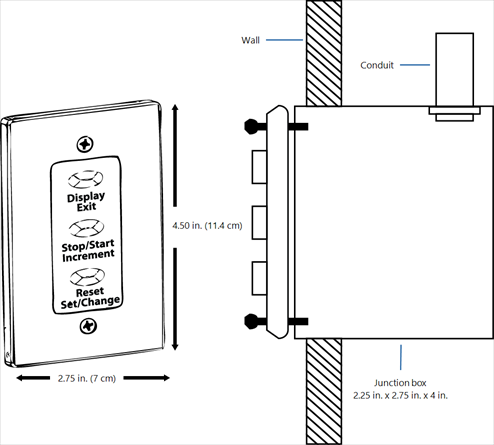 Note
The timer switch control membrane and wall plate may be cleaned with water or most common disinfectants. Be sure to test any cleaning solutions on a small area.