Your Dashboard provides a snapshot of the current state of all Bell Controller Relays, a To Do list of active alerts and system notifications, and User Announcements.
Your user profile's assigned role(s) determine the devices displayed on your Dashboard. For example, if a relay is assigned to a specific business unit or location, your user profile must be assigned to the business unit or location to view the relay. This ensures you only have access to the relays you are responsible for.
Note
The Dashboard data automatically refreshes every five minutes. Optionally, you can manually refresh the data by selecting the web browser refresh function.
The Account State circle view provides the current state of the Bell Controller Relays. The data includes the quantity of relays by each state.
The circle line color visually represents the relays in a specific state. When you select the text of a state, it filters the list view to only include the state selected.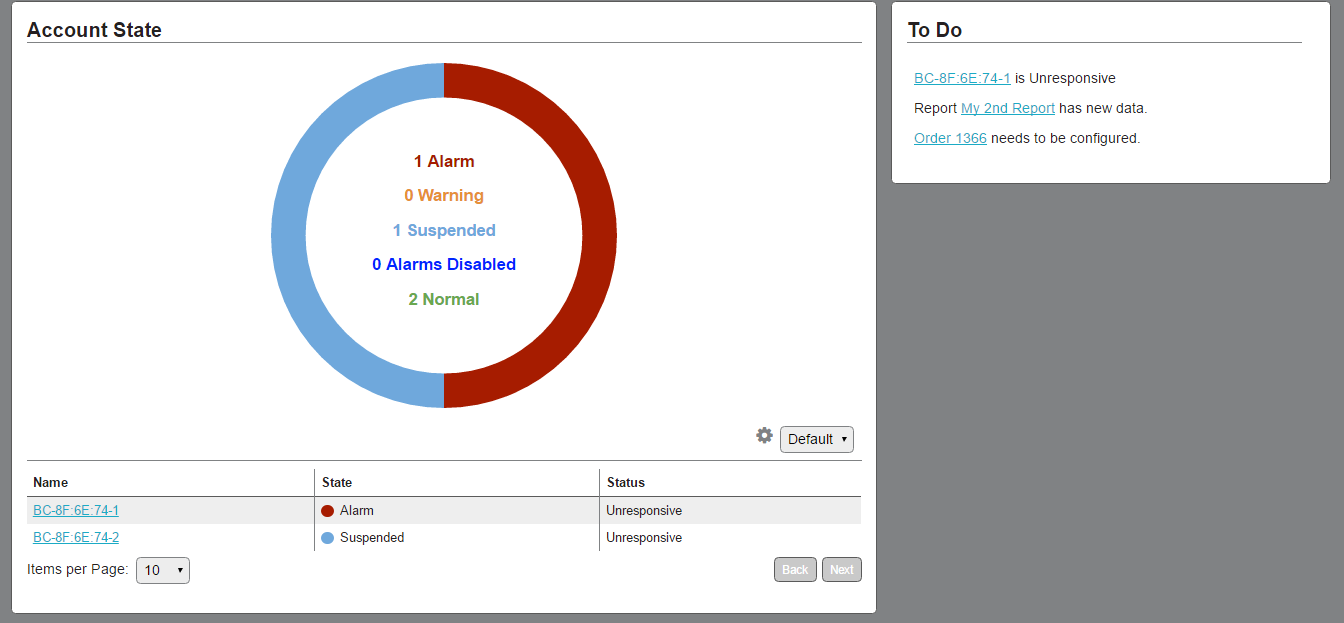 The system default list view displays the Bell Controller Relays in an Alarm or Suspended state.
You can create a custom view to display specific data and download the data displayed. A custom list view does not affect the data displayed on the Dashboard circle view, which always displays all states. To learn how to create custom list views and download the data displayed, view topic Customize and download list view data

To view the profile of a relay, select its Name from the list view. If a relay is in an Alarm state and an active alert has not been acknowledge, you can acknowledge the alert from its profile.