Each Primex Temperature Probe is supplied with a unique Certificate of Traceability and Calibration Testing. The certificate provides data required for compliance with the guidelines issued by the CDC and other authorities having jurisdiction.
When a probe is first inserted into a sensor its NIST certificate is uploaded to OneVue and stored in the sensor's profile. Therefore, at anytime you can view and download the certificate from OneVue.
You will need to know the Monitored Asset assigned to the temperature sensor.
Go to Monitoring > Monitored Assets > select the Name of the asset the sensor is monitoring > from the Sensor Type section, select the Temperature link. From its Probe Life section, select the Probe Serial No. link. From your web browser, you can print or download the certificate.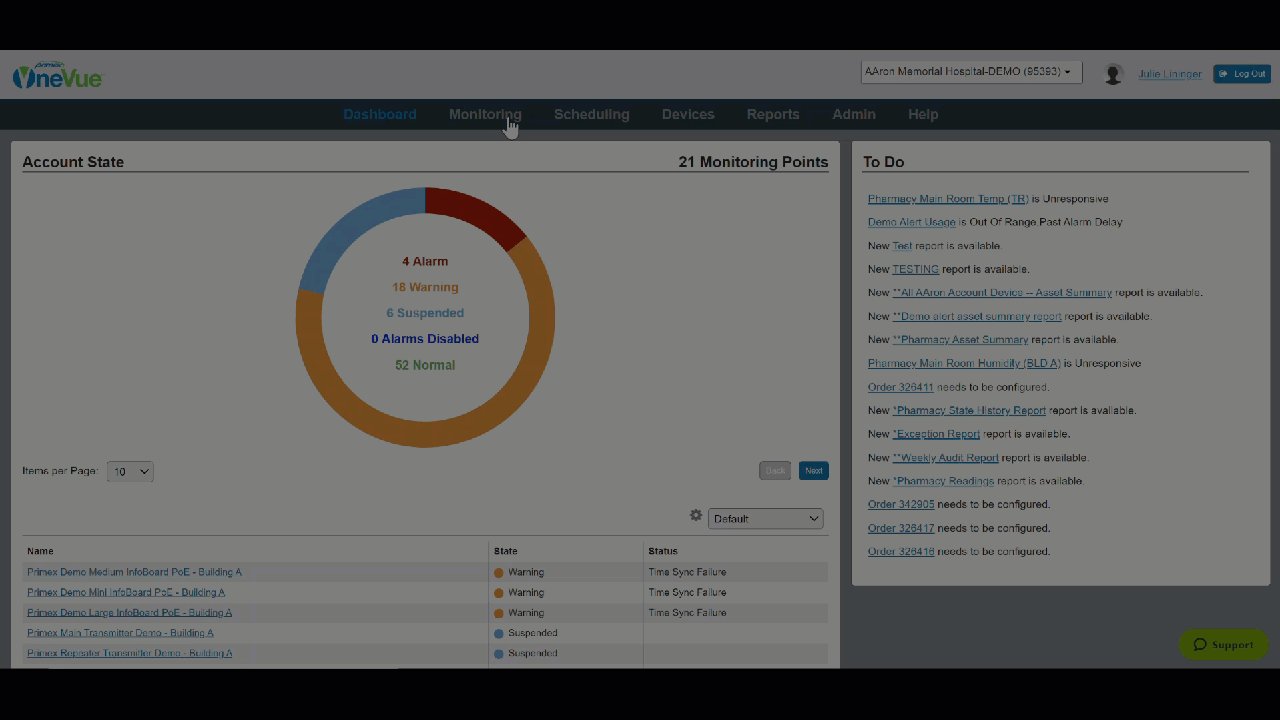 Optionally, you can view the sensor profile from the Devices > Sensors menu. From the list select the sensor's 12-character Gateway ID (located on a label affixed to the backside of the sensor device).
Last Testing Date: date of calibration (certification) documented in its NIST Certificate.

First Use Date: date the probe was first inserted into a sensor device.

Probe Replacement: the time interval when a probe is to be replaced. If Use Default is displayed, set to the account Probe Replacement setting.

Information for CDC and other AJH Audits: selecting the link opens the Primex Probe Certification Statement. The statement provides a summary of calibration regulatory compliance requirements, and Primex suggested replacement timeline and supporting information.
Tip
When you need to know when your probes need to be replaced, the Probe Replacement Report provides the days remaining to replacement.