The Dashboard provides a consolidated view of the current state of all monitored devices, a To Do list of system notifications, and active User Announcements.
The Dashboard data updates every five minutes. Optionally, you can also select your web browser's refresh function.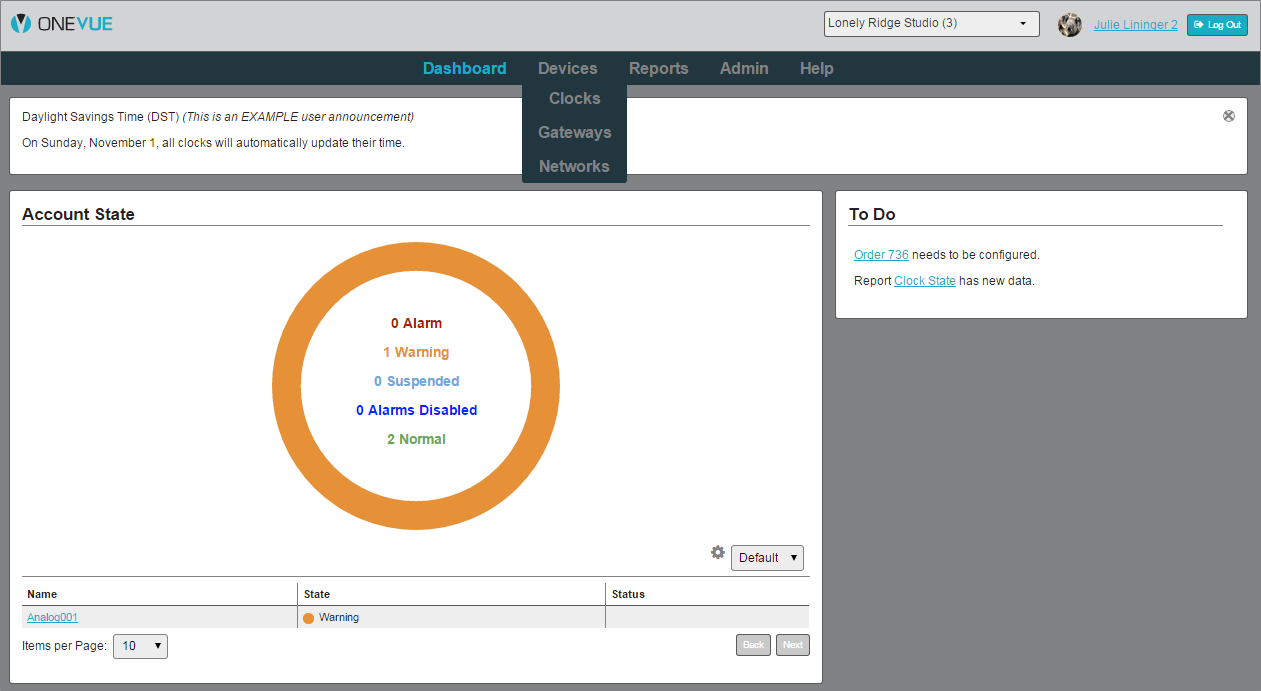 The account state circle displays a summary of monitored devices. The data displayed includes the number of devices by each state. The circle line color visually represents the devices in a specific state. If all devices are in a Normal state, the circle view displays All Normal.
From the circle view, you can:
Select the text to filter the list view to only include those devices in the selected state.

Select the color of the circle to filter the list view to only include those devices in the selected state.
The default list view displays only those devices that are in Warning state or Suspended state and the status resulting in the device entering a Warning state.
Select the Name link of the device to view its profile.

The Dashboard To Do list consists of notifications associated with the Role(s) and Business Unit(s) assigned to your User Profile. There are several types of alerts and notifications to ensure you know when a condition needs your attention.
Notification types
Order: Indicates device preconfiguration is required to be completed for an order. Selecting the link opens the order's device preconfiguration.

Report: Indicates an updated report is available. Selecting the link opens the reports view, from where you can view the most recent report.
To view the details of a To Do notification, select the notification link.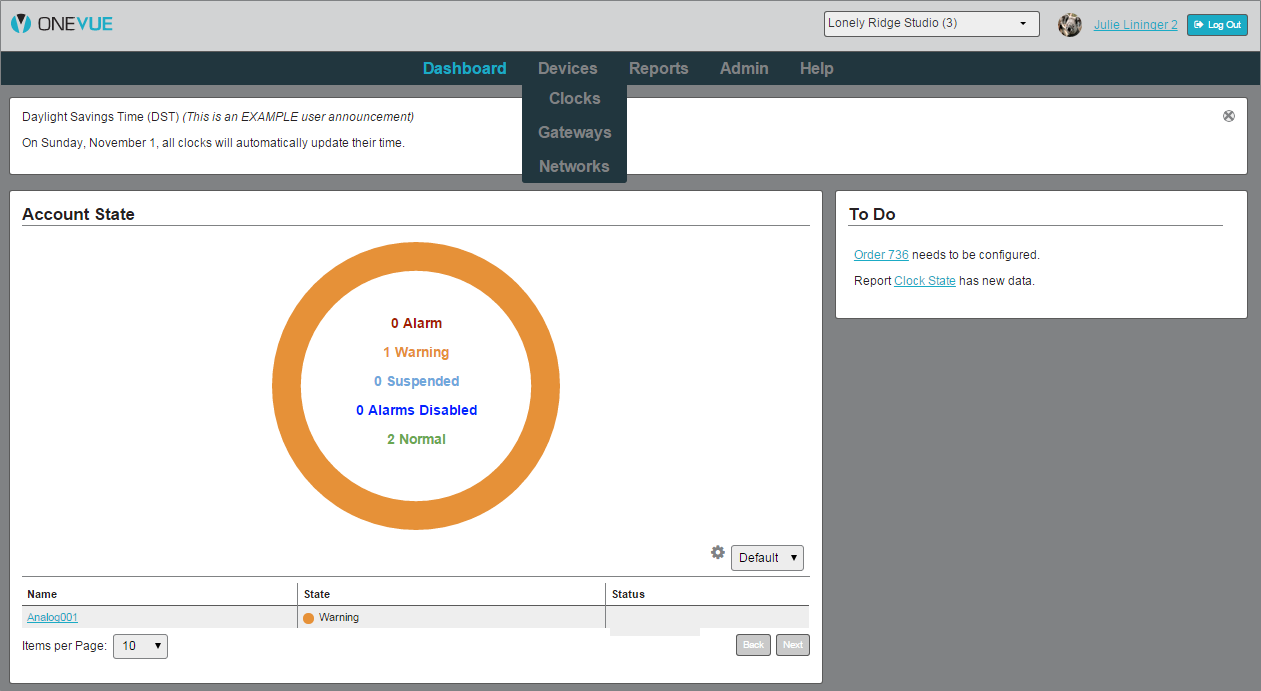 User Announcements highlight important messages on your Dashboard, providing an online communication method to share information with your OneVue users. As an example, Primex may create an announcement to communicate a system wide update will be released on a specific date.
To remove an active announcement from your Dashboard, select the X located in the upper-right corner of the announcement.